Instacart is a service that lets customers get same-day delivery from their favorite local stores. I joined as the second content designer, just as the company was dealing with an exponential demand surge due to the pandemic. My projects spanned feature launches, transactional comms, and growth hacking tweaks, as well as helping establish team culture and standards.
CASE STUDY 1: CERTIFIED DELIVERY
Problem: As Instacart added retailers that sold more expensive products, we needed a way to ensure secure delivery of these items, as there was fraud risk on both the customer and shopper sides.
Solution: The launch of 'certified delivery,' a new feature ensuring secure handoff of valuable items.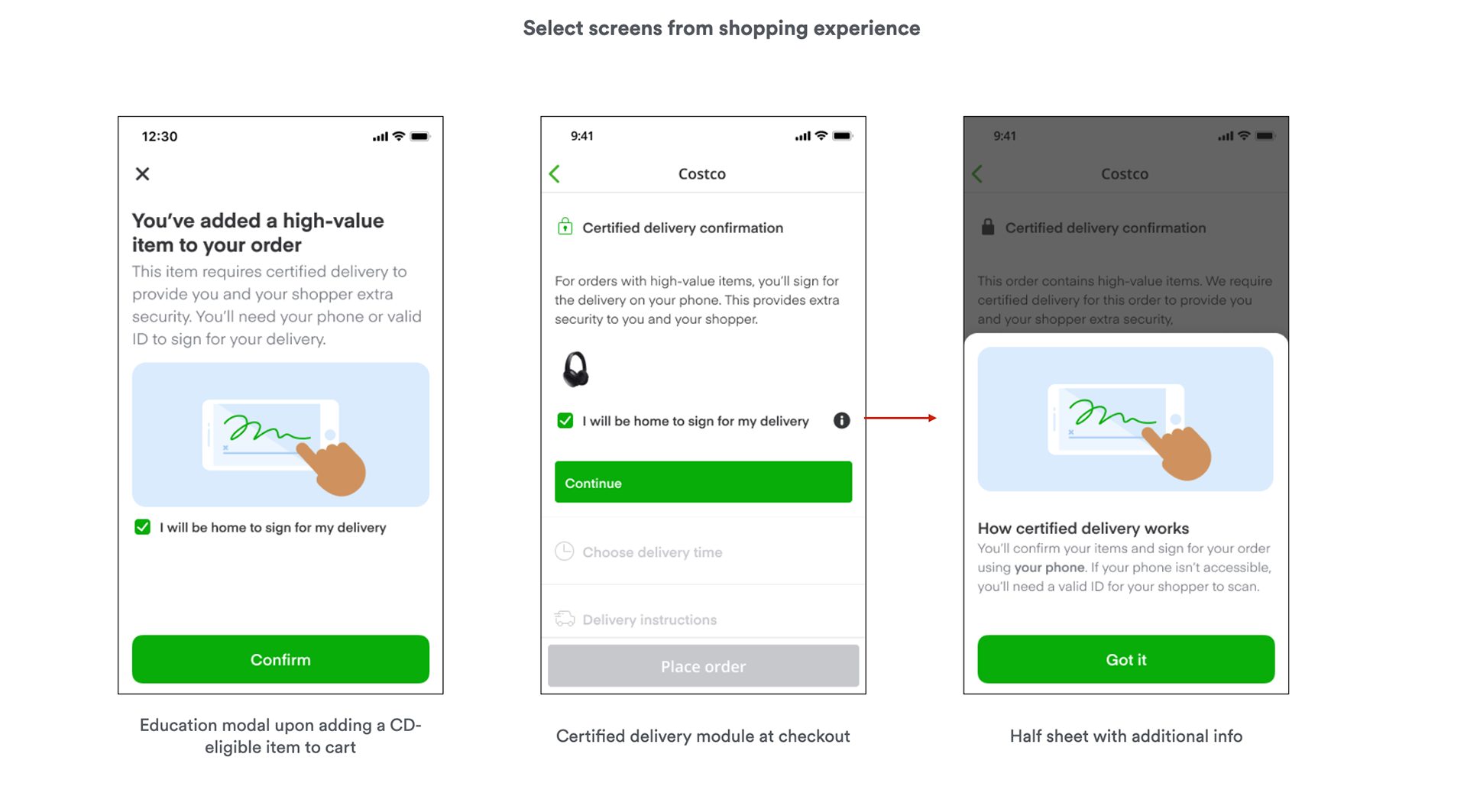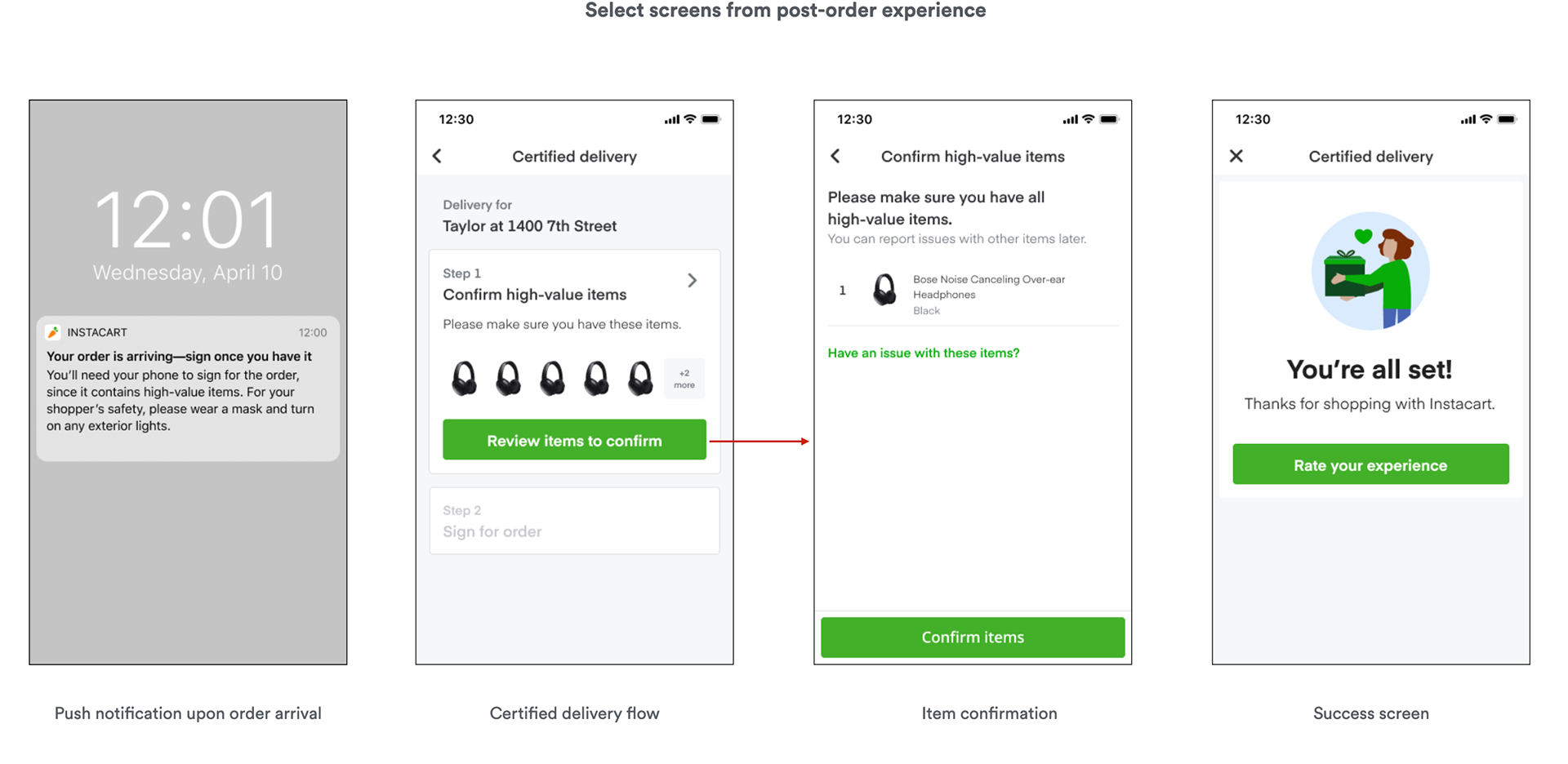 CASE STUDY 2: SATISFACTION GUARANTEE
The assignment: Update and propagate the existing 'quality guarantee' offered by Instacart.
The hypothesis: Better explaining our existing appeasement policies (e.g., via an order-level "satisfaction guarantee") will improve activation and early user retention.

​​​​​​​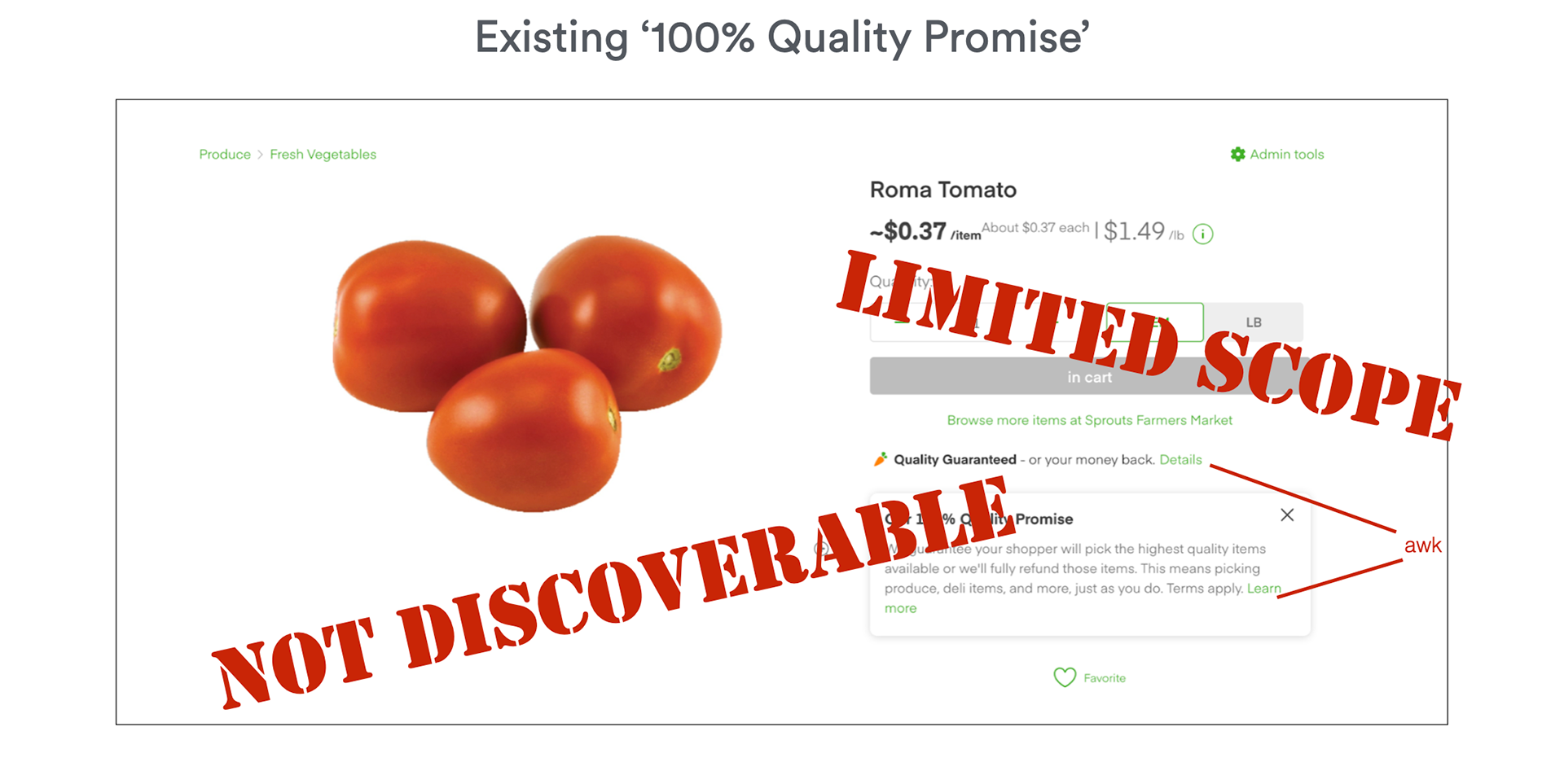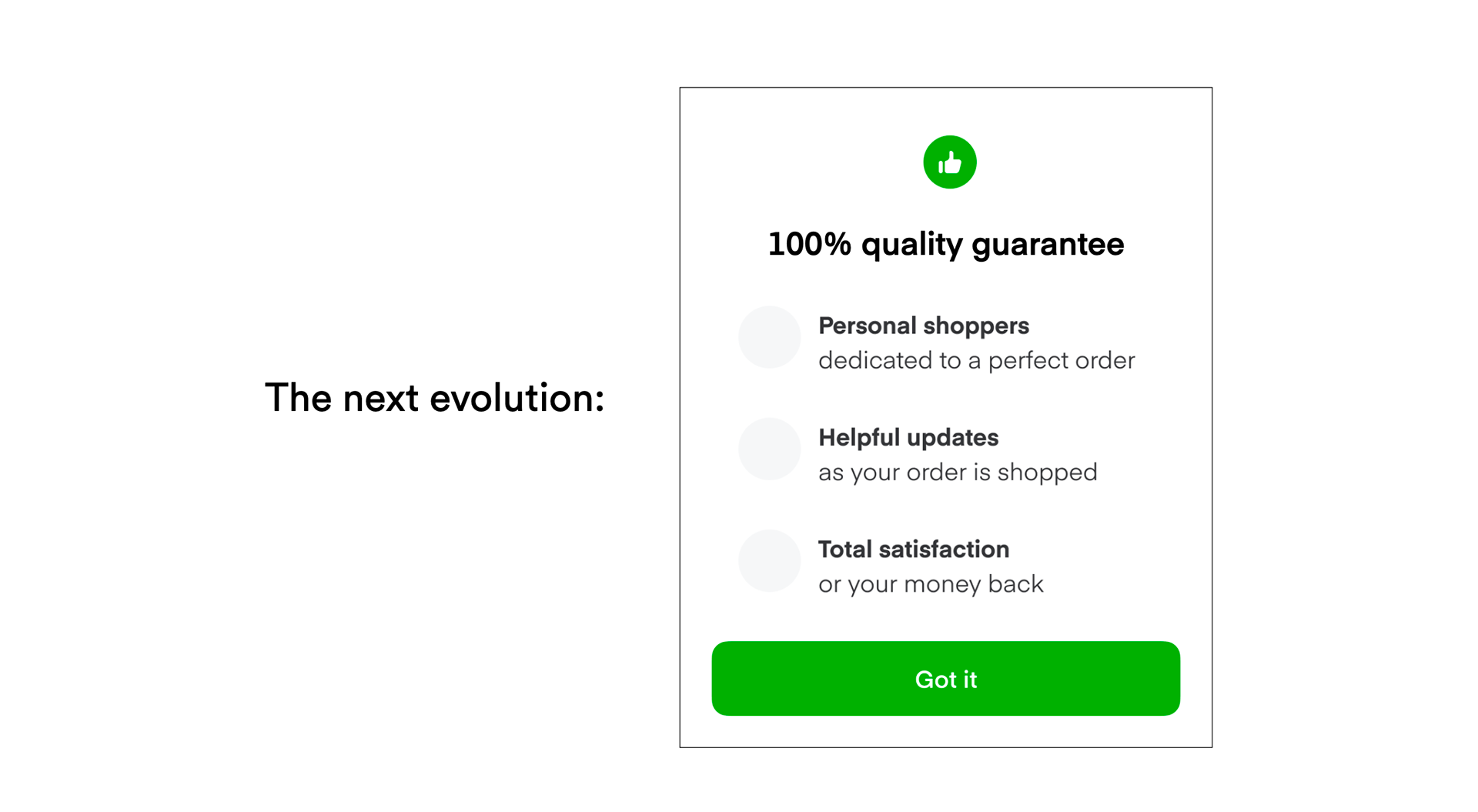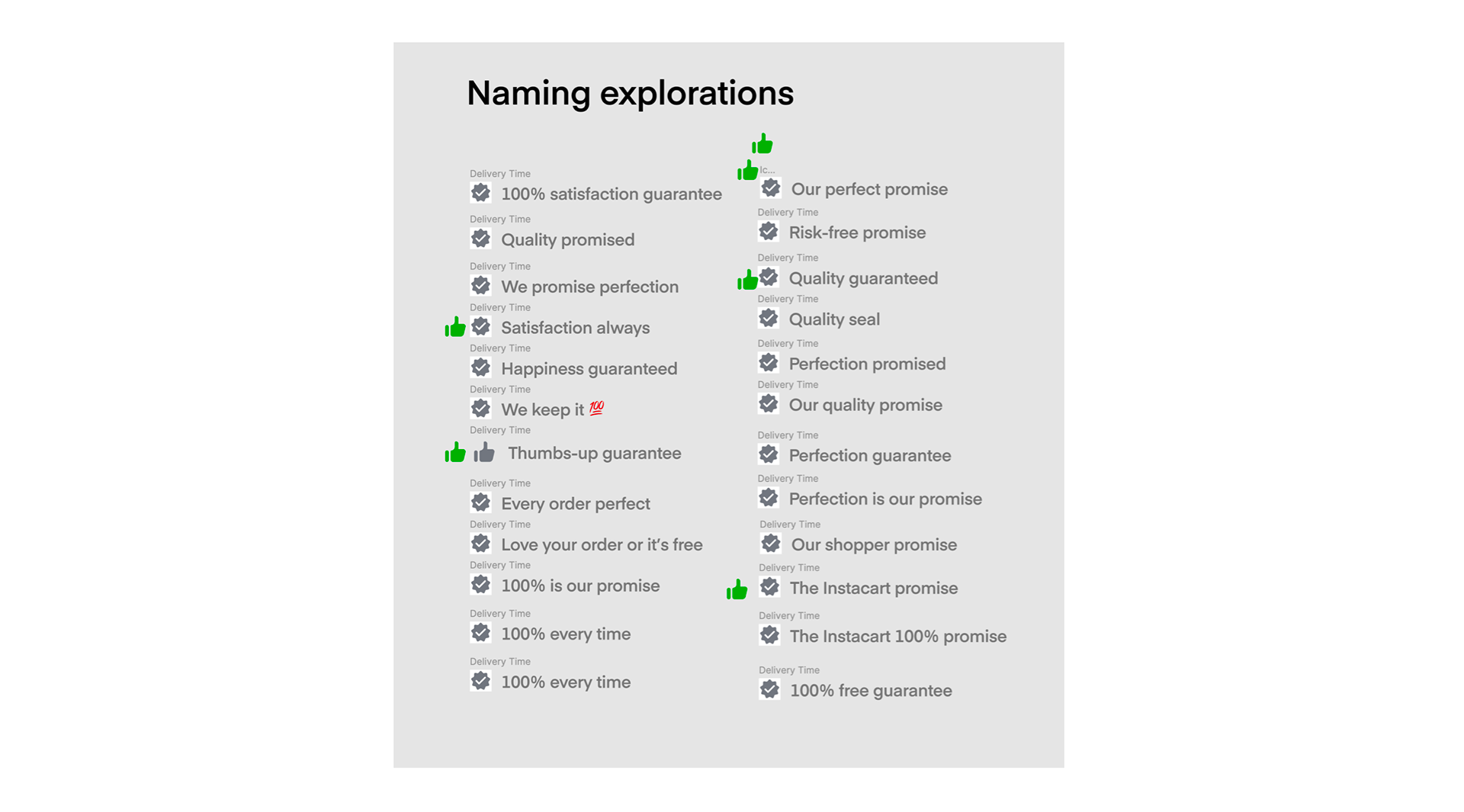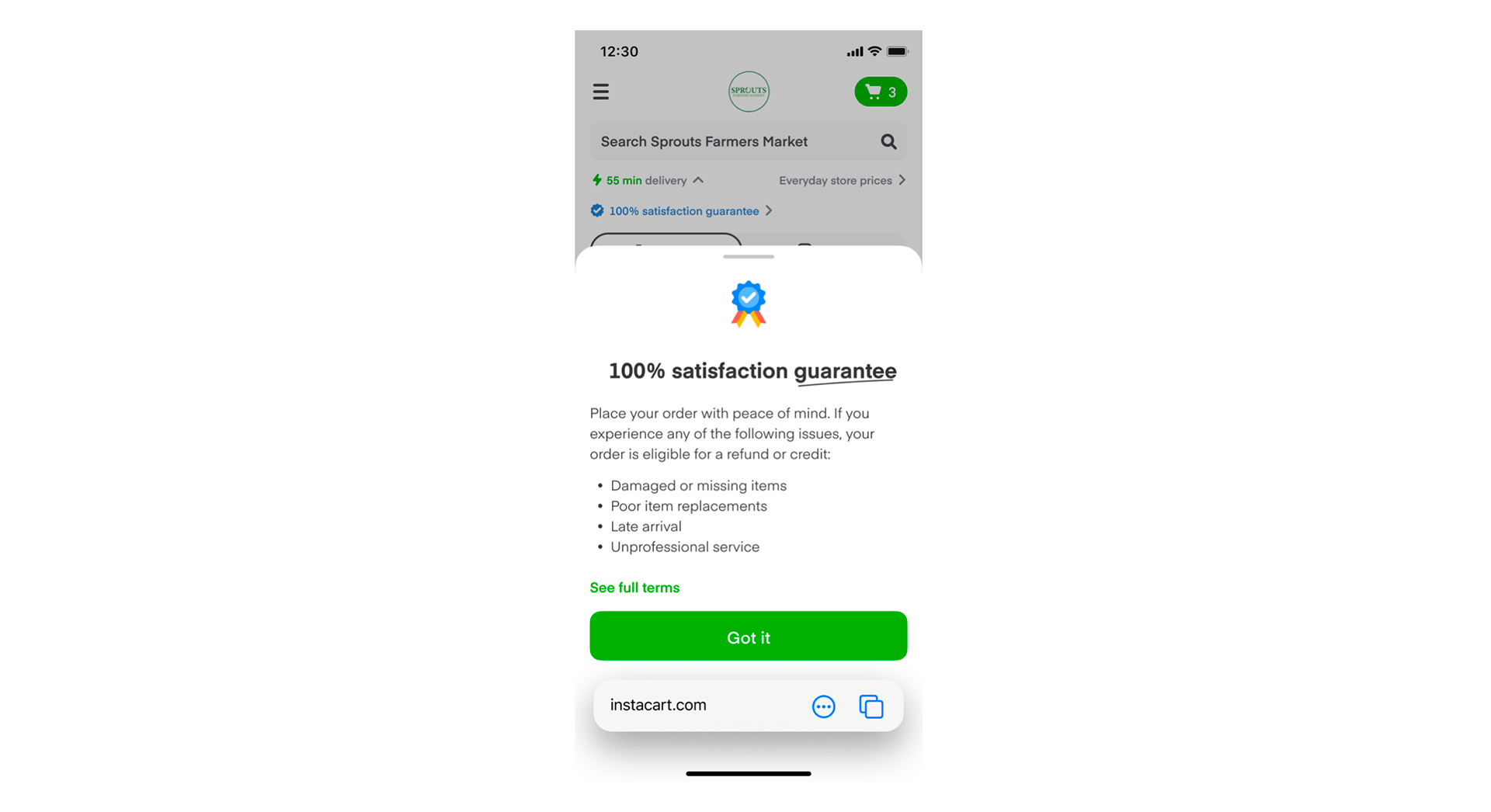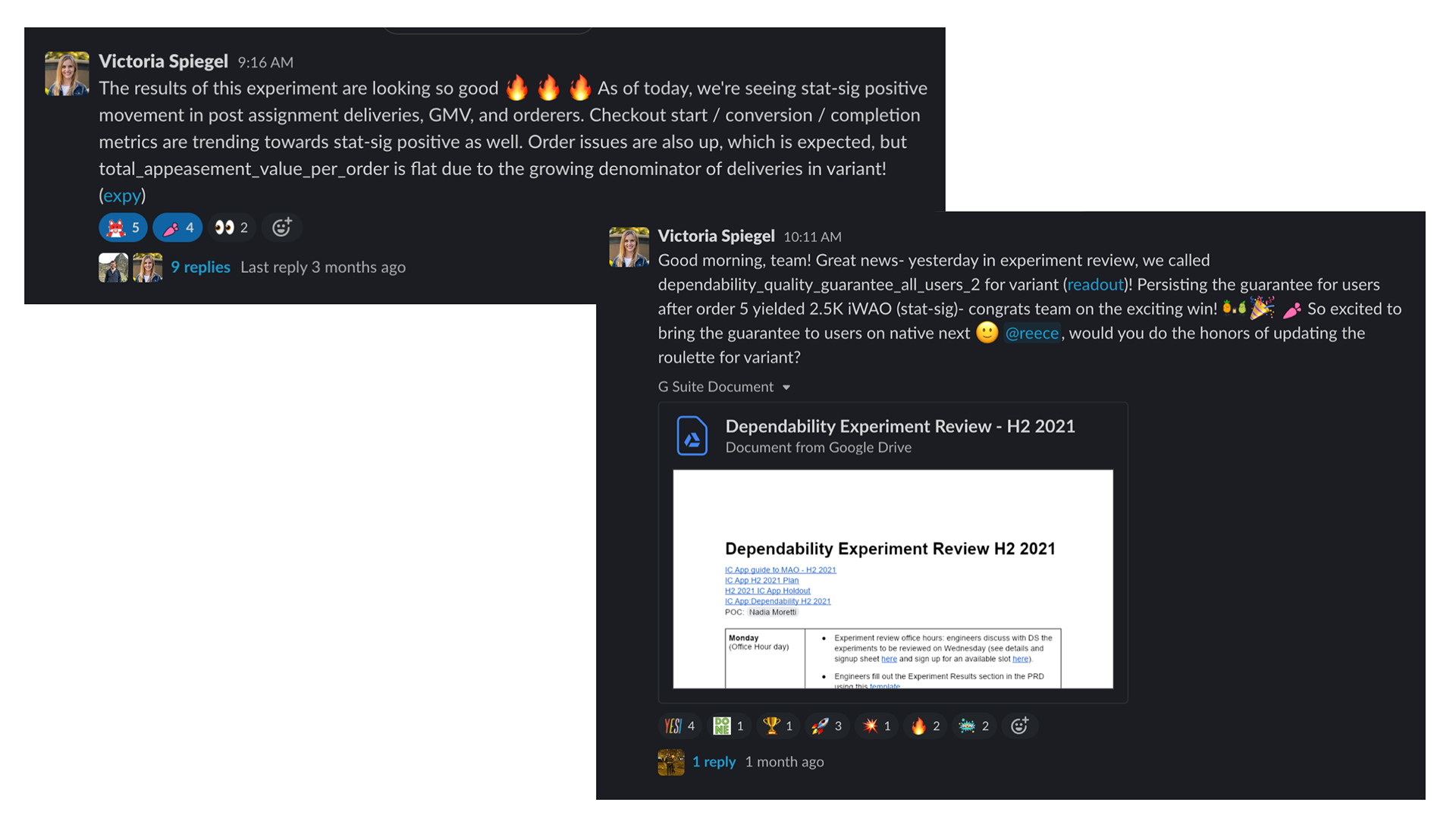 CASE STUDY 3: NEW TAKE-HOME ASSIGNMENT
As we planned to scale the team, I redesigned our team take-home assignment to make it more clear, and also abstracted from actual Instacart work. It helped us evaluate dozens of candidates, and scale from 4>15! I later wrote a Medium article for our team blog about the redesign.