Thumbtack is a marketplace that connects local professionals with customers. I worked with designers, PMs, engineers, marketers and brand managers to improve the pro experience. My projects included everything from onboarding refinement to brand-new features 
and flows. 
Problem
: Saved replies, which let pros save templates for frequently-sent messages, were beloved by power users, but underused overall.  
Solution
: I worked with my design partner to bring more awareness to this feature through new entry points and more consistency with its positioning.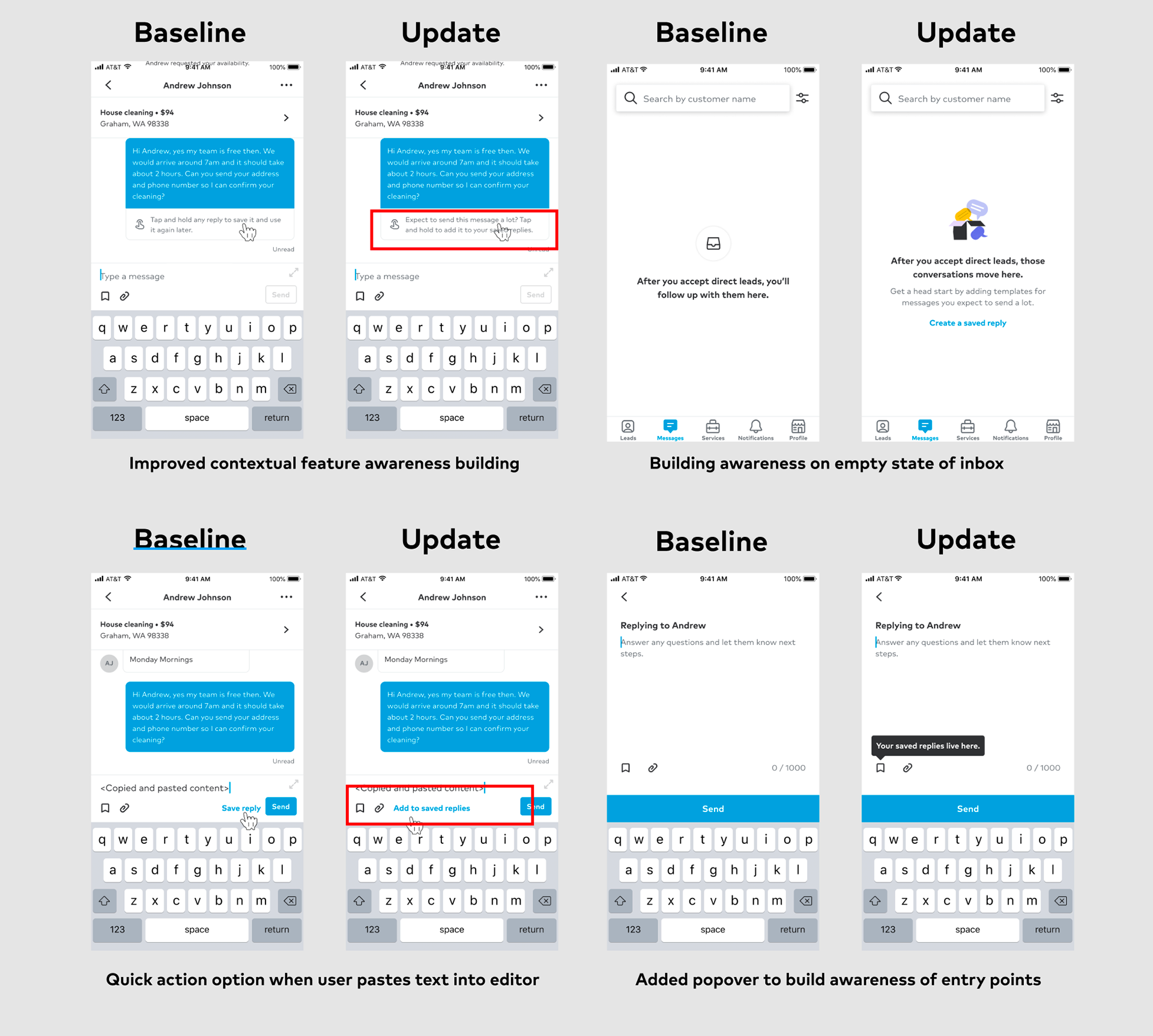 Problem
: 

For pros, responding quickly (within hours of a first inquiry) was essential to 
winning
 customers. But sometimes responding quickly could be difficult. 
Solution
:

We helped enable faster responses by adding a new entry point to saved replies on the screen where pros respond to new leads. To help offset the 'cold start' problem, we provided an editable template (with content informed by tips from our research and pro support teams about successful first messages) that pros could customize and save.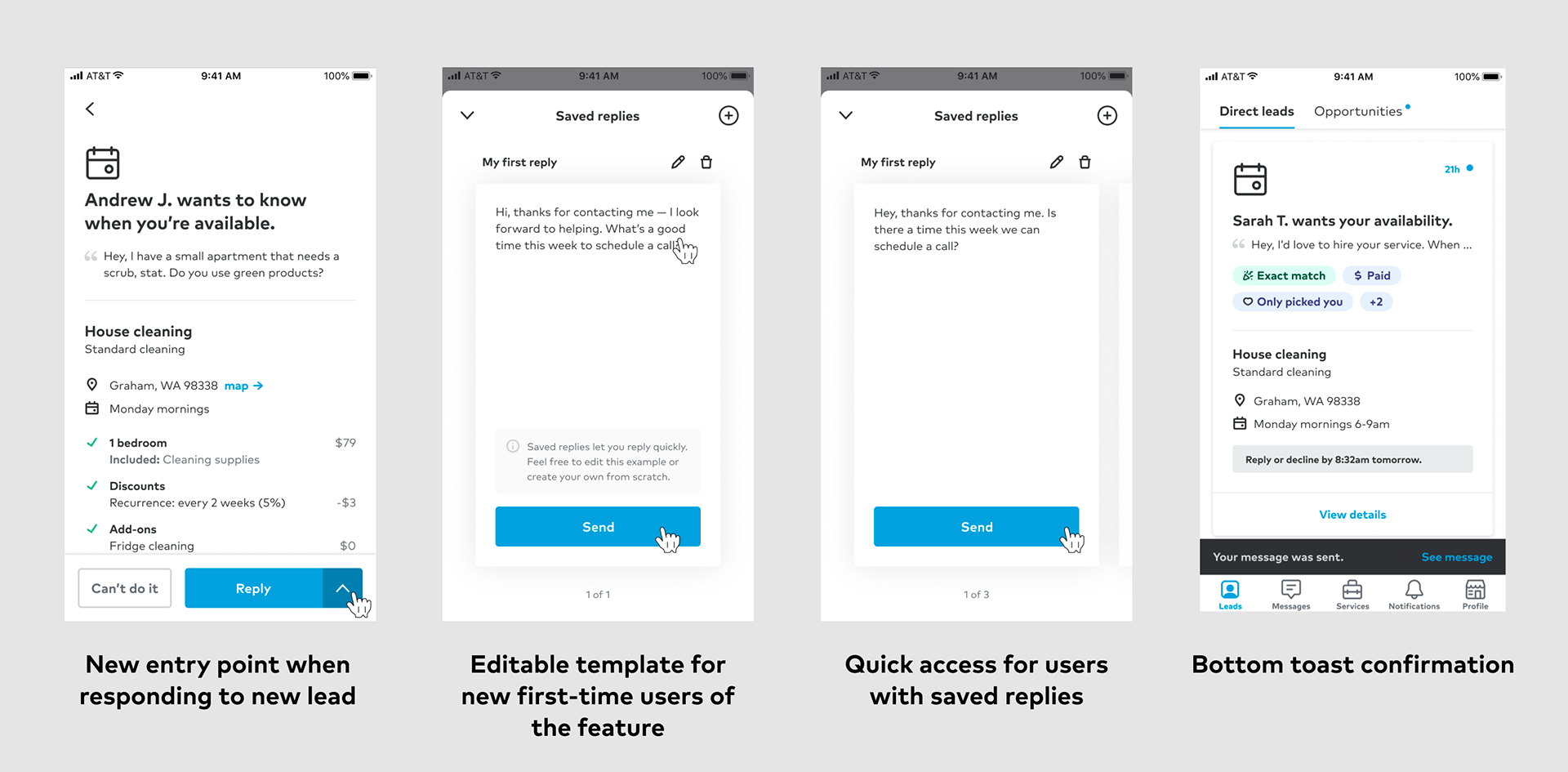 Problem
: New pros must go through a loooooong onboarding process before going live on Thumbtack. An important part of this process is 'targeting,' which entails setting preferences for the job leads a pro is willing to pay automatically for. Naturally this process is fraught with confusion, and the wrong preferences can lead to pros being charged for leads they don't want. 
Solution
: I worked to help smooth some of the bumps through improved copy and UX.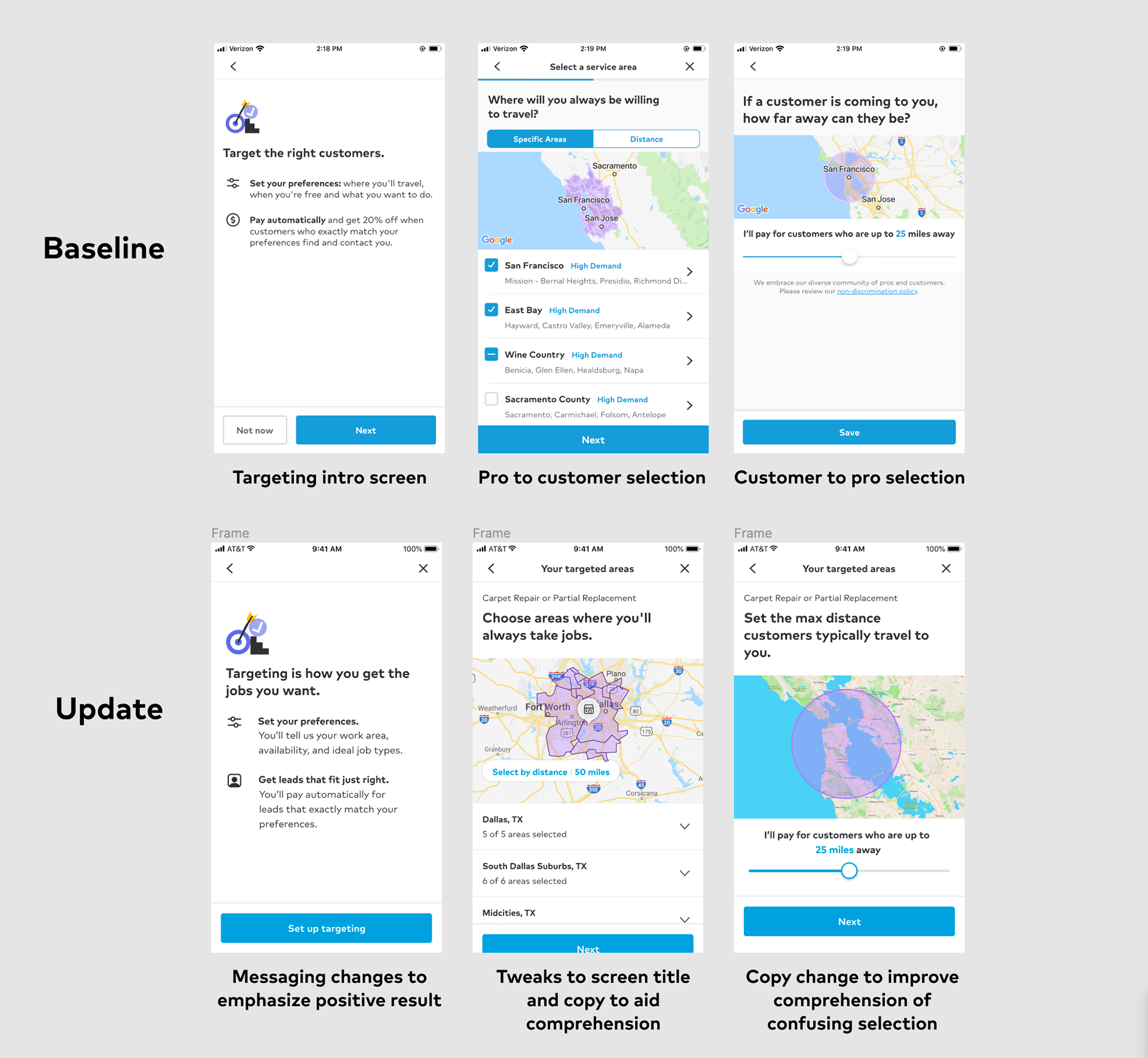 Along with a colleague I helped create a set of guidelines for CTA copy, an excerpt of which is below.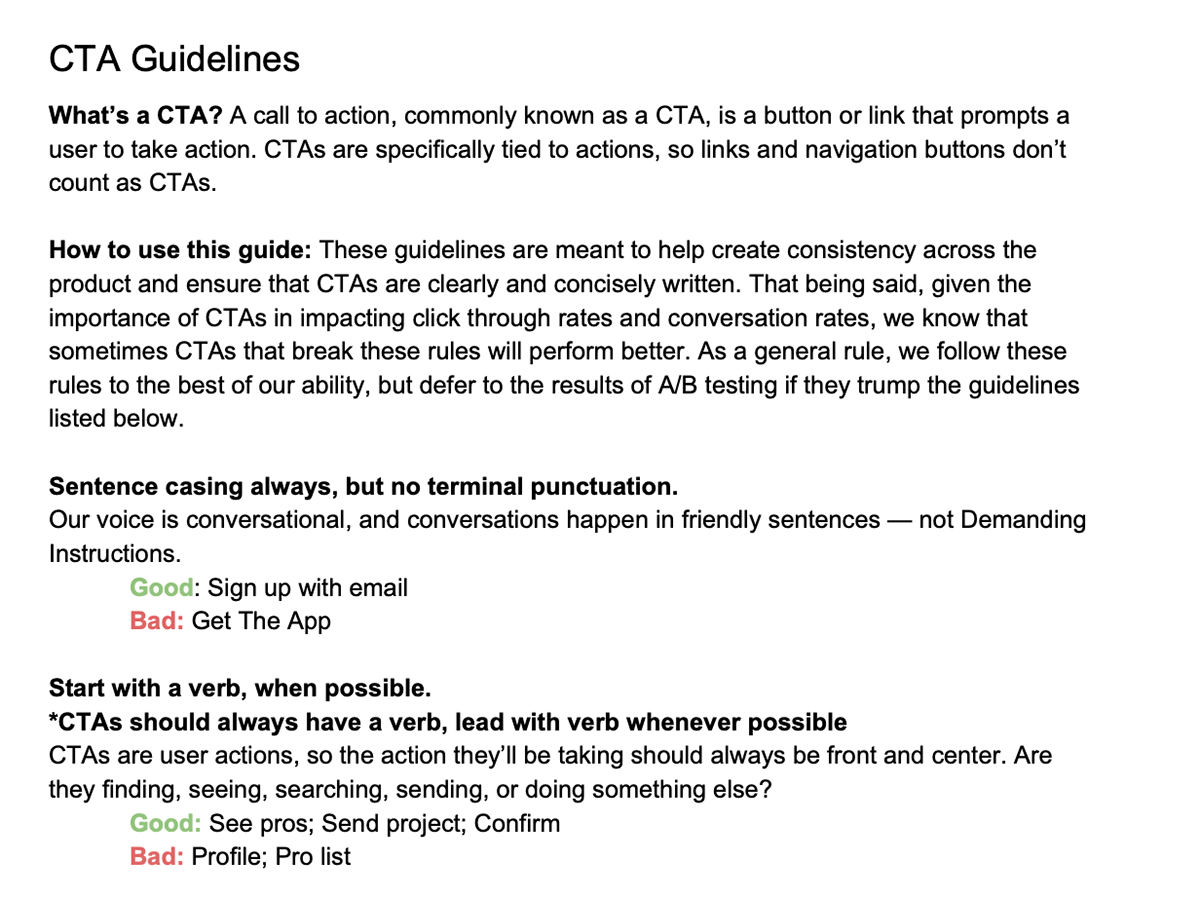 Culture building: How to conduct better design crits
Along with several teammates, I created a video to demonstrate the *wrong* way to conduct design crits. I served as writer, director, and editor for the video.